https://youtube.com/watch?v=YcToywGDjcg
Time and time again I come across companies and websites that fail to utilize the Facebook pixel by neglecting to incorporate the pixel in their ad campaigns. They're closing the doors on an avenue to success; I don't want that to happen to you. So I created this video series that you see everything you need to know about the Facebook pixel. I'm going to define it for yo,u I'm going to show you how it could be used. I'm going to teach you how to install it on any web page and ensure that it's installed correctly and I'm going to show you how to start using it in your campaigns to shape and inform them to create more successful ad campaigns. Let's get started. Let's start by defining a Facebook pixel What do we mean when we say Facebook pixel? So Facebook defines the pixel on a much larger scale as an analytics tool to measure Ad effectiveness when it comes to your websites But on a more granular level essentially what a Facebook pixel is, is a piece of code that you add to your website or your landing page that starts to communicate with Facebook.
It release information, valuable information back to Facebook And that's how it can inform your ads. What information is being relayed to Facebook from your website? Well, how did they get to your website? What was the source? What got the website visit in the first place? And now Facebook will enable you to recreate a visit just like that one. Who visited your website? and what action did they take on your website. So for example let's say you write a website visitor that added an item to a cart but they didn't check out, so you can follow up with them if you have a Facebook ad installed, if you have this tracking this audience tracking in this website tracking.
How they got to your site? and who visited your site, what actions they take; you can follow up with them and offer them a discount or other items that are similar. Or remind them to complete that purchase and of course you can actually track what they do on your site and then you can at Facebook recreate that exact same conversion with a similar audience. So what we mean when we say Facebook pixel is that tracking information. Is a rep site feeding information back to Facebook to help inform my ads and create custom audiences. Now let's show you what you can do with your Facebook pixel. What's a live example of how I can use the Facebook pixel to shape and inform my Facebook ad campaigns? So we'll start off with a website visit; a specific page visit right let's say it's a conversion.
Or could be just a blog post or whatever it is I use that specific visit and I've created a custom audience using my Facebook pixel And I'm going to send a follow up Facebook ad to a landing page that has an offer and I'm going for leads here. And then once again I pixilate it; my landing page and I can tell who took my offer and who didn't take my offer. And I'm going to send follow up ads based on who clicked on the offer who took the offer and who didn't and if they took the offer I'm going invite them to a webinar and if they didn't take the offering to send them a different ad.
Now, when I invite them to the weapon are I'm going to pixelate who showed up and who didn't And on those who showed up, who purchased after the webinar and who didn't and this can inform and create a whole bunch of follow up Facebook ad campaigns that will make sure that you're not leaving money on the table and that you are going after the right audience. And of course you can recreate this audience for cheaper. So increasing your profit margin and lowering your costs to deliver and to create an acquisition. Now that you see the value that the Facebook pixel provides you with. You need to learn how to generate your face the pixel before you can even install it on your web pages. If Facebook pixel has never been created for you then you're going to have to go and create it I'm going to show you how to do that right now. You're going to navigate to your Ad Manager page and on the top left next to the Facebook icon those three bars are going to click on it and a little navigation bar will open up and you're going to go down to the bottom and hover over all tools or click it and then the whole big tool bar will open and you're going to choose under assets- pixels.
Now you're going to prompt at this point to create your pixel. There's the button that says Create a pixel, then give it a name and then click next just like you had when you initially set up your Facebook ads account and you are prompted to created an ad and enter your details. And once you've actually generated your Facebook pixel you are now ready to install it. I'm going to show you had to begin to install your Facebook a pixel across your web pages or I'd have it done for you. So if you went back to this point where you've generated your Facebook pixel you're already there, so take a pause because I want to show everybody else who's had their Facebool pixel generated once before how to navigate to the installation instructions. So you're going to navigate to your Facebook ads manager and on the top left you are going to click three bars you're going to hover over or click all tools and you're going to choose pixels under your asset and you are brought to your Facebook pixel home page.
And in the middle on the right you're going to click on details, the page will refresh and then on the top right you will click set up and that takes you to the instructions on how to install it your Facebook pixel. And you are free to choose one of these three and as you click on it Facebook interacts and you know reacts accordingly to just and tells you the instructions on how to use an integrator tag manager manually solid code yourself or emailing instructions to a developer. Now I'm going to go through these one by one and show you what they're for and how to use them. When everybody use the integration tag manager to install your Facebook pixel.
If your website is hosted on Shopify or Wix or Squarespace or any of the website building platforms that are listed here, then you are going to click here and there it sure is the platform that you're hosting your website on and then Facebook will give you a video with step by step directions on where to enter your code and what code to enter and of course verifying that the code was entered correctly, it's loading properly And of course you also the option of emailing the instructions to your developer.
All you have to do is be friends with them on Facebook, if you add them as a recipient, you click send on the bottom and your email is sent. And it's the same exact thing if you were click on you know instructions to a developer whether you're using square space or Shopify or any website WordPress or godaddy or you know click funnels or lead pages or any you know landing page.
So when you click email on instructions to a developer, you just add the recipients and the code is sent to them and you send it to them but of course both of these ways this is just getting the base pixel code installed, we have to also talk about event code. So make sure you watch a little bit further how to manually install it yourself because there are two layers of the Facebook pixel the base code and of course the conversion event code which you're going to want to tell your developer and you're going to want to put on your shop fireworks pages because that's where the money's at, that's the meat and potatoes of a Facebook pixel and want it can be used for. So let me show you how to manually solve the code yourself so we can understand how do you use the facebook pixel effectively.
If you click on manually install the code yourself you'll be taken to a two step process. First you're going to install your base Facebook pixel code which is just all it does is your website conveys to Facebook that somebody's visited your site but no data on the actions of the data. That's a second step those are the events. So you've clicked on menu and saw pixel code and the first thing that to see you can actually click and there is a video that shows you, walk you by. Step by step how to install your Facebook pixel. I'm going to show you how to do it right now.
So step one after you watch the video is to locate the header code for your website, where is it that I copy paste my Facebook pixel code. And if you actually click on learn where to find header template code, Facebook will show you on pretty much any website where to find that place that you insert your Facebook pixel code. Whether it's some of the sites that we saw earlier like Wix and Shopify or Squarespace, Eventbrite, Go Daddy, Lead pages, Weebly, WordPress and there are instructions showing you exactly how to navigate to find where to insert your tracking code and I'm actually going to show you for WordPress a very quick and efficient hack that gets Facebook pixel installed not just the basics but also the event conversion pixels across your WordPress site and the pages that you choose.
Once you've located where it is that you put your headers so I'm actually going to show you an example on Click Funnels and Click Funnels is all you do is you go to your page manager, your page editor and under settings there's tracking code and then you choose the header. All you do now is hover over your facebook pixel code, it will automatically turn blue you're going to click and it will be just like clicking control see you're copying it to a clipboard and then all you have to do is paste right click on control V. And you go to where you are copy pasting your header code where your Facebook pixel is going and you are done.
You can check it, it might take some time before Facebook recognize the activity but I'm going to show you later at the end of this tutorial how you ensure that your facebook pixels instal correctly on each and every page. Once you've confirmed that your facebook pixel is active, you're going to click continue and you can be taken to step two installing Facebook pixel event code. To add event code to your web pages you first need to create that specific code. Before I show you how to do that I want explain to you be key difference between the base Facebook pixel code and the event code. The base Facebook pixel code is one, consistent across all appearances and number two appears across the entire website, it is the same code on every web page you have.
The event code however is specific and limited to one action and appears only where that action can be taken. Another important thing to keep in mind is that the event code is always attached to the base Facebook pixels. So for example on your home page you're going to have your base Facebook pixel but we're not going to have a purchased pixel because that's not where purchases are made and when somebody visits your home page. we don't want them to be considered a purchase because not every visitor is good for purchase. However, on your purchase page you need to have your base Facebook so as well as your event code for a purchase. With that in mind let's get started creating some events. So we are half way through and now we're about to build on our base Facebook pixel. The first the way to see is some information from Facebook about events how to use them, why they use them and then you're given a list of which events you'd like to start creating and tracking.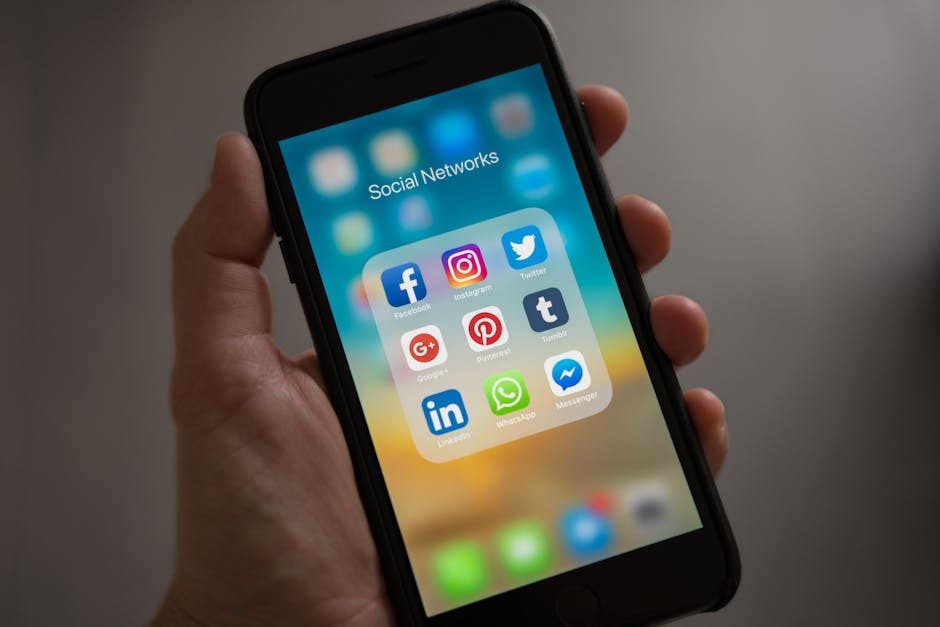 Now choosing these events you can choose as many as you rant and place in multiple places it's really pretty intuitive, if you were to visit your website and go through and see what actions you can take where that's where you want to be placing your event pixels. If you recall the example I brought in earlier to show you how you could potentially use a Facebook pixel where we had the site visit that led to the landing page offer which led to the webinar which led to attendance which led to a purchase so this is base Facebook pixel code a site visit and I created a custom audience because it was a specific web page would be a blog post And then here are some of them pixel right here the landing page I'm taking the lead generation pixel because it worked for them to partake of a giveaway they have to give me their information.
And then I can have a pixel set up for webinar registration as well as webinar attendance as well as webinar purchasing and specific values. So you see there are so many different pixels I can be creating in this entire sequence. So you're going to go through the list and say which pixels can I be implementing on my website, which actions are valuable that you can take on my website. Once you've decided which event you'd like to create code for, you simply hover over that desired event and click on the slider to activate it. Then you're going to get that special code for that event it's here on the bottom and you can add even more parameters. So for example I'm using Add to Cart event pixel. So in this code the cart item has a specific value and a specific currency it's 149.99 U.S.
So I want to turn on your event parameters by once again click on a slider so that it's blue and active and entering whichever parameters I would like to enter. So 2 US dollars and I can enter different parameters that are available to me. For some of the conversions, there aren't going to be any parameters like in the generate leads so by default it will be turned off but for things like, add to cart or purchase then there might be specific values and those values impact your code you see here. And your code updates dynamically as you enter that information so you've chosen your event, you've added your parameters and then you hover over the code at the bottom it will shine blue you will click once and it'll copy it to your clipboard just like we had with the base Facebook pixels. Now it's ready for installation on your desired web page. Now let's get your event code installed on your web pages and again with two things. Number one, on which web page do you place your event code and number 2 where on that page do you install your code.
Imagine for a second a funnel that consists of two landing pages. Landing page number one is a lead form and landing page number 2 is a thank you page that you're directed to once you submitted the form once you click on this button here. Which one of these Web pages should you place your event code? If I place it here it's going to be a problem, why? Because event codes fire on page load that means at the moment this page is loaded Facebook says you have a lead but that's not true you really have a lead when this. Button is clicked. So where does this lead to? What loads them when I click on this button this page that is where I'm going to place my event code on this page.
Now let me show you where on your the page to place your code. So we have a code already copy to a clipboard, it's ready to paste and we're going to find the header section, the tracking code section that we found refer to place our Facebook pixel code the base code. And with that ends is where our new code that we've already copied to a clipboard begins and I'll show you how this looks for example. I have my landing page here, this is my landing page where I sell my eBook and there is a button and I want to create an add to cart event on the next page where this button leads to, so I open up that page is tracking information and here is my base Facebook pixel code and here is where it ends right, here is where it ends and I'm going to click on it, click enter to make a space and then click control V to paste the already copied event code and it adds right afterwards.
Once you've added all the event codes you can check to make sure that they're active. Once again this takes some time to actually sometimes fire but right after the next segment I'm going to show you how to verify that your facebook pixel is installed correctly. I just want to interject with a really quick point, do you remember what I asked you which page to place here about code on this one or this one and I told you the thank you page; there actually is a time where you should place the event code on the lead page and that is when you create your code to track by the inline action as opposed to page load.
By default your event code will be set to go by page load. However, if you choose to go by in line action then you would place it on the actual button itself will complete the action. I would actually place the code right here in the H.T.M.L coding of the button itself. So if you are H.T.M.L savvy this is an option to load an inline action as opposed to page load. And now instead of adding the code down here to the header after your base Facebook pixel code, you're actually adding this code to the code here where your button is so. Now that you understand how the Facebook pixel works and how to install it I want to show you a quick way to get it installed across your wordpress site both your base Facebook pixel as well as your specialized event codes. So you're going to navigate to your wordpress site and log in to the admin panel, once you are there you're going to go to the bottom of the toolbar and hover over plugins and click on Add new.
Once you are at the plugin hub to do a search for pixel caffeine and add it to your plugins, then once it's added you can access the dashboard and I'll walk you through how to set up your pixels and some other cool things you can do with pixel Caffeine on the dashboard. To install your basic Facebook pixel site wide head over to general settings and then click on Facebook connect and be prompted to connect your Facebook personal account and your Facebook ads account to the site. Once it's set up really with the click of a button your base Facebook pixel is installed site right. Now once we're already here I'll show you some other cool things you can do under the general settings of the dashboard of pixel caffeine and that is you can have Facebook create custom audiences based on some wordpress events and custom fields so check that out.
You can also set your pixel to fire on a delay so that you avoid the pixel firing for bounced users which is really kind of cool. Now to set up your event code head over to conversions slash events and here you are going to set up your event codes, you're going to choose the name when it's going to be triggered, which event is being triggered and what page it's going to be triggered on and once that's complete you'll click on create tracking and then you event code is successfully set up and that particular web page. Now that you've installed your base pixel code across your site and your Facebook event code across the pages that you added them to, how do you ensure that you actually installed the codes correctly. There is a Google Chrome extension called The Facebook pixel helper that you're going to add to your chrome and when you're on Chrome you're browsing any site whether it's one you run or whether it's one you don't on the top right you're going to get a notification of any pixels that are being detected, who is firing the pixel, and what is being fired.
So if you hover over that notification, you'll get a check mark to see if it's been fired correctly with that pixel ID; and an error if it's not being fired correctly. So here, I have the base Facebook pixel code fired correctly, but the event firing incorrectly – and what's not working? It didn't load. And if you click on "Learn More" it will tell you how to remedy that situation so that you can ensure that your pixel code is well installed across your pages.
OK, so how can you use the Facebook pixel to enhance your ad campaigns? You can start by creating conversion campaigns, once you have enough specific conversions reported back to Facebook you can create ad campaigns that are optimized to deliver to those most likely to perform that action. Which means you can duplicate the results. if you want to do this when you set up an ad choose conversions as your campaign objective and in the Adset layer, under website choose that particular event you're going after. The second thing you can do is create custom audiences, if you create custom audiences and segment your audience you can create hyper-targeted ads to close your leads and offer upsells.
So for example, let's say I have two pixels; one pixel is the Add to Cart and the other is purchase, I'm going to create two custom audiences; one is the Add to Cart audience and the other is the purchase audience. The add to cart audience is going to get the follow up hyper-targeted ad campaign that is devoted to getting the sale. The second audience; the purchase audience they want to get a very different ad campaign devoted to getting an upsell or to sell a different product.
You would have to create a custom audience you're going to navigate to the audience page within your ads manager and create a custom audience. The source here for us is website traffic and you're going to choose the event that you want and the time period that it should have taken place in up to 180 days and you can make further refinements. You can also create the same custom audiences using pixel caffeine under the custom audiences section. And that does it for our Facebook pixel series. I hope you learned and you can take your Facebook ad campaigns to the next level using the Facebook pixel. If you're still unclear as to how to further optimize your ad success, make sure you click on the link in the description to this video below and I'll give you some free time of mine to help you strategize your facebook ad campaign.
As found on Youtube